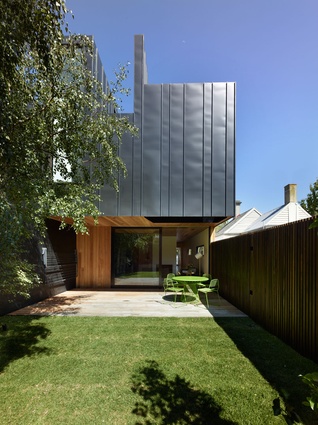 White House – Carlton North, Victoria
Nixon Tulloch Fortey
A former colleague of mine (from a previous life when I was living in Melbourne) recently designed and project managed the extension and renovation of his family home. The clever use of voids and placement of clerestory windows has created a wonderful sense of light and space in what is a modest sized dwelling. I don't think it would be a bad thing if Canberra had more strategically located areas where small blocks and high plot ratios were allowed. This house squeezes 220sqm onto a 206sqm block.